Judy's Journeys
Judy's Journeys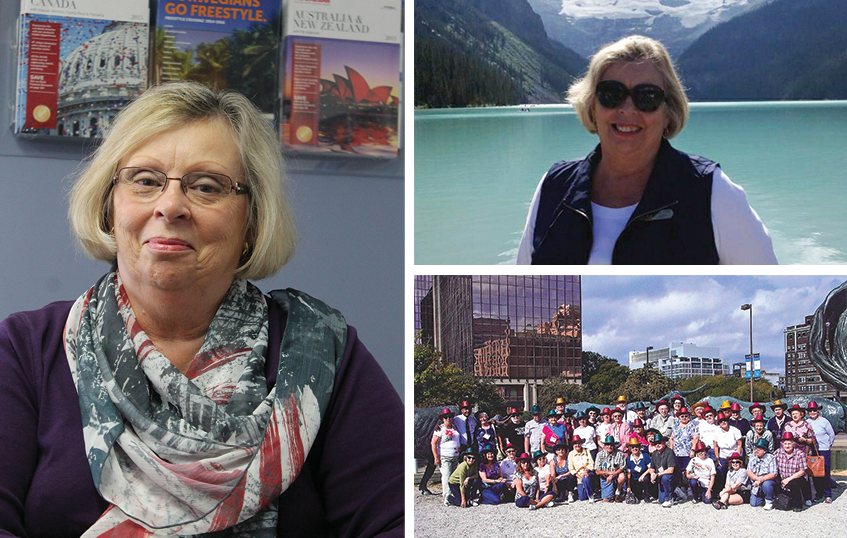 Judy's Journeys
Yankee Trails is excited to offer Judy's Journeys: Exciting one-of-a-kind tour packages guided by Judy!
Judy Kindlon has been a Program Director with Yankee Trails for over 25 years. Her wealth of travel knowledge and experience is invaluable to Yankee Trails and to you, our customers. Her ability to create tours and lead groups through places of cultural, historical and regional significance is a reflection of her love and passion for the great stories and places of our country's past and present, the vast beauty of our country and others today, and her very strong desire to just have fun going, doing and seeing it all!!! Judy's tours offer fun, learning and an opportunity to explore or just relax —- Your choice! Choose a tour to your liking—- she does them all!! She is our "Go To Gal" for tourism!
---
CRUISE PACKAGES



Hawaii Cruise
March 17-27, 2021
Let the gentle breezes of Waikiki stir up your Aloha spirit as you set out to explore the Hawaiian islands with Judy onboard Norwegian Cruise Line! We'll begin with 3 nights in Oahu, followed by a 7-night island hopping cruise. Sink your toes in a black-sand beach, stay up late for unforgettable stargazing, and explore the culture, sights and local flavor of five unique ports.
From $4,999 pp/double | Learn More ›
---
MOTORCOACH TOUR PACKAGES



St. Pete Beach,
Florida
February 24-March 12, 2021
This waterfront escape is a perfect winter getaway with so much to explore! St. Pete Beach, which glimmers between the Gulf of Mexico and Tampa Bay, is known for its warm weather and for holding the title of "most consecutive days with sunshine" at 768 days! Downtown St. Petersburg is the city's heart, home to great shopping, restaurants, bars and attractions. This tour will feature optional excursions and meals so your vacation can be as quiet or as busy as you desire. Options include the Strawberry Festival, Giraffe Ranch, Show Palace Dinner Theater and much more! Whether you're having some down time on one of America's Best Beaches or enjoying our optional excursions, you're in for some major fun in the sun!
from $2459pp/dbl | Book Now ›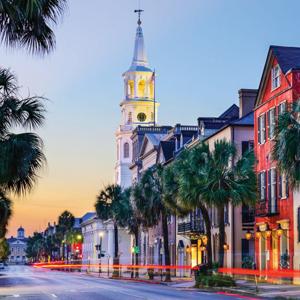 Charleston, Savannah
& Jekyll Island
April 10-17, 2021
Come on down to South Carolina's Low Country and let Charleston's rich past become a part of your own. Charleston's homes, historic shrines, old churches, lovely gardens, winding streets, and intricate iron lace gateways exude charm and dignity. Savannah is where you'll find amazing architecture, spooky cemeteries and rich history—along with global sophistication, funky nightlife and fabulous food. Experience Jekyll Island, GA, best known for its Jekyll Island Club era, when it served as the exclusive retreat for America's first millionaires, including Rockefeller, Morgan, and Gould. Whether you have toured this part of the south before or this is a new destination for you, there is no question that this is an experience you won't soon forget!
from $1759pp/dbl | Book Now ›



Myrtle Beach,
South Carolina
April 24-May 1, 2021
The Myrtle Beach area has grown to be one of America's leading family vacation spots as it offers a variety of amusements to satisfy the young and the young at heart. It not only offers warm sunshine and a chance to relax, but also dazzling world class entertainment as it is known as the "Entertainment Capital of the East Coast". We will delight in fabulous entertainment while we are there including The Alabama Theatre, The Carolina Opry, and Legends in Concert. While in Myrtle Beach we will also take advantage of their unique and fun shopping destinations, including TheTanger Outlets, and Broadway at the Beach. We will enjoy the historical side of things as well with a visit to the Hopsewee Southern Plantation. Built circa 1740, some 40 years before the American Revolutionary War, Hopsewee Plantation was one of the South's major rice plantations and the birthplace of Thomas Lynch, Jr., one of the signers of the Declaration of Independence.
from $1339pp/dbl | Book Now ›
"As You Like It"
$1119pp/dbl | Book Now ›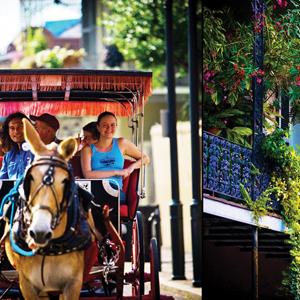 New Orleans
"It's The Big Easy"
May 3-12, 2021
New Orleans is, indeed, a place of "Joy and Wonder" as quoted from the New York Times, when it said "The Big Easy" was it's 2018 US top place to visit! Hop on board our luxury motor coach as we drive south, toward this city unlike any other! Our first stop will be Pigeon Forge, Tennessee then Huntsville, Alabama. The next three days are all about NOLA (New Orleans, Louisiana, as she is also affectionately called). You will meet both the infamous French Quarter as well as the larger City itself! Also included is a truly southern moment, as we enjoy a fabulous lunch under 400 year old live oak trees dripping with Spanish Moss! Restaurants, carriages, shoppes, walks, churches, architecture, music, street entertainment and more are waiting for you! Our premiere location on the corner of Bourbon and Toulouse Streets gives you access to the entire French Quarter! Enroute home, we will stop in Savannah, GA. A step on tour guide will introduce us to Savannah's historic past as well, before we have dinner and depart, continuing our journey home.
from $2199pp/dbl | Book Now ›


Check out these fantastic "Judy's Journeys" as well:


Virginia – Her Stories & The Rocky Gap Resort June 1-6, 2021
Let's Cross the USA July 27-August 10, 2021
Rockport & Bar Harbor – Our New England Coast August 29-September 3, 2021
Albuquerque Balloon Festival & More October 5-15, 2021

Call 1.800.822.2400 for more information
or to plan your vacation today!
Pricing is per person based on double occupancy and is subject to change. All Judy's Journey packages are subject to availability. All itineraries subject to change. Yankee Trails reserves the right to substitute Judy with an alternate Program Director if necessary, without notice. Not responsible for typographic errors or misprints.