Gift Cards
Overview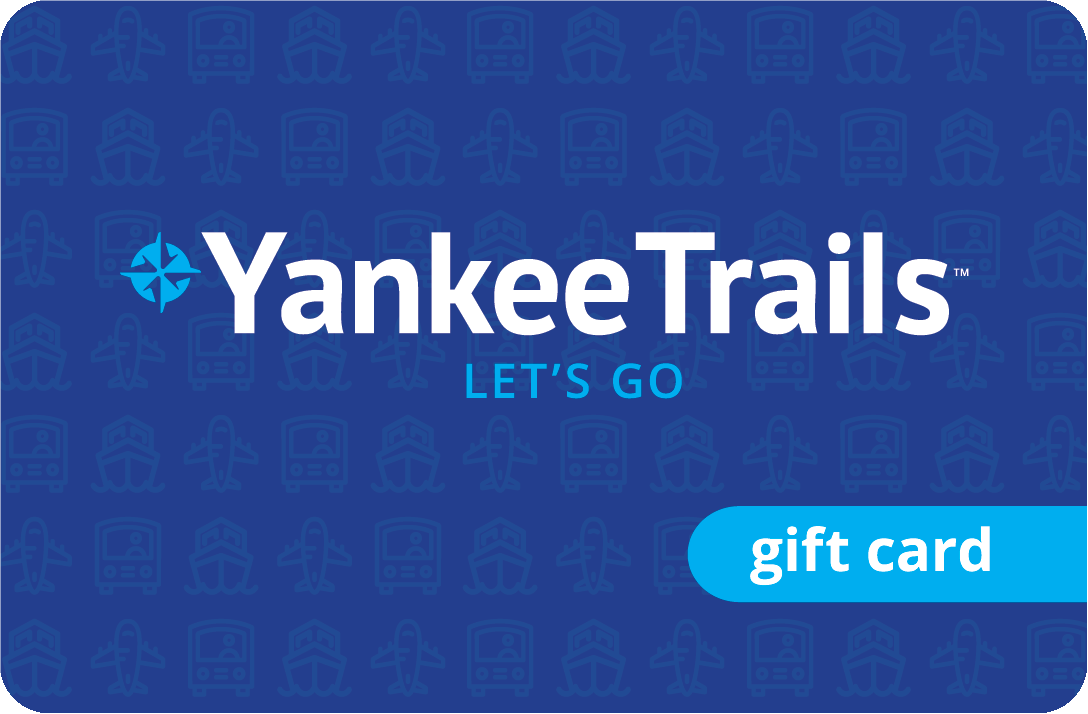 Ordering a gift card is as easy as 1-2-3!
Tell us how much the card will be for and provide some contact information for yourself.
Provide your credit card payment information including the billing address, which is also where your gift card will be mailed unless otherwise noted in the comments section of the form.
Use the Comments section to let us know who the card should be "To" and "From" (or we can leave this blank for you to fill out yourself!).
Then [ SUBMIT ]
It's that simple! You can also order a Gift Card over the phone at (518) 286-2400, and of course we sell Gift Cards at our office in Rensselaer.
Yankee Trails offers Gift Cards in any amount, applicable to any of our cruise, air, or motorcoach tour packages! Birthdays, Mother's Day, Father's Day, anniversaries, weddings, Christmas and even "Just Because" …the gift of travel applies to any occasion.
NOTE: While we make every effort to guarantee delivery in a reasonable amount of time, Yankee Trails cannot be responsible for the time frame in which a gift card is delivered. We recommend making your purchase well ahead of your desired delivery date.
Check Your Gift Card Balance
To check the balance on your gift card, CLICK HERE.