Customer Appreciation Week
Customer Appreciation Week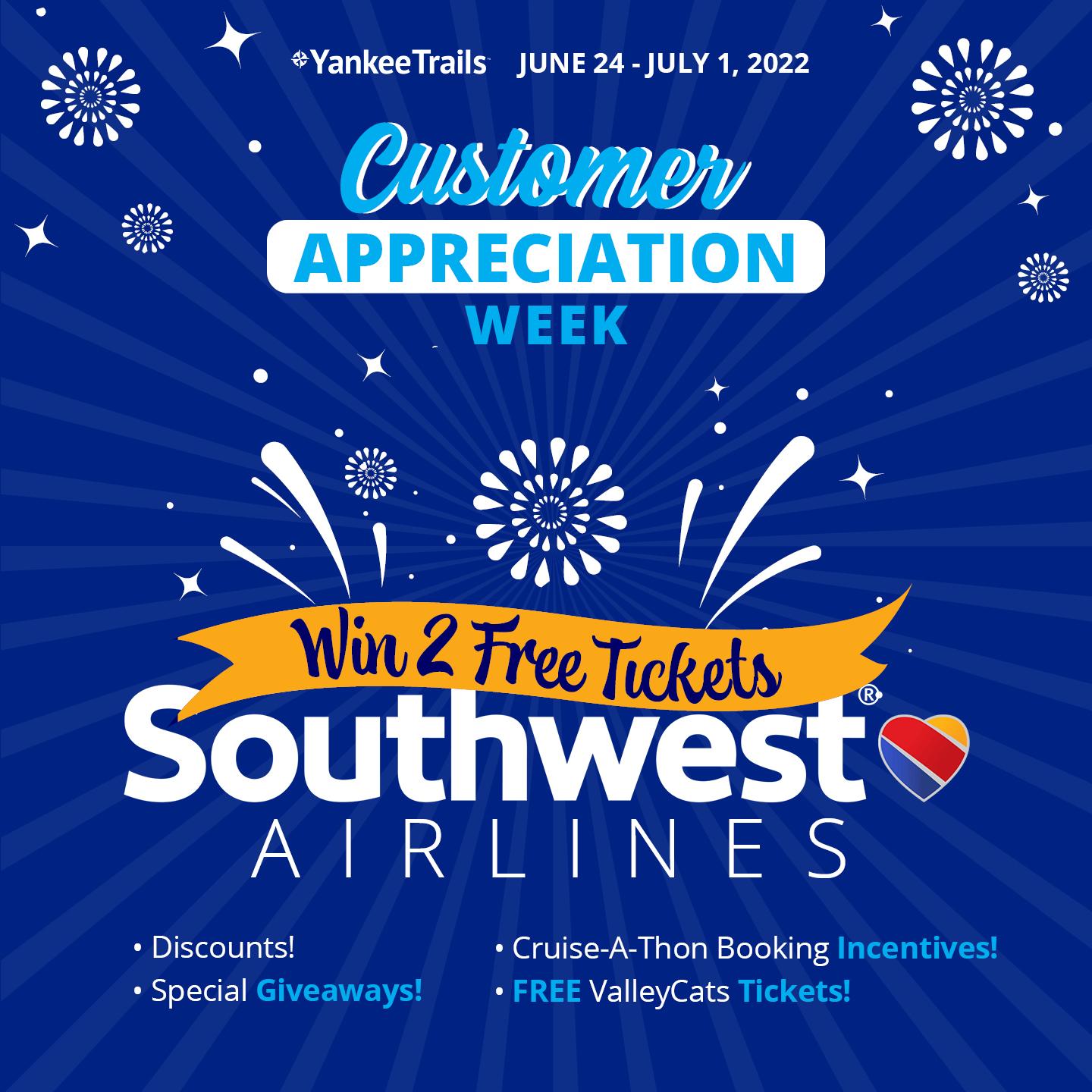 Book ANY trip with Yankee Trails and you will be entered to win 2 Free Southwest Airline Tickets. If you book ANY Cruise with Yankee Trails, you will be entered to win 10x! We are also giving away some really cool prizes and all of our trips will be discounted!
Below are some of the highlights:
Tours
· $5 off ANY One-Day Bus Trip
· $15 off ANY Multi-Day Bus Trip
Use the CODE: CAW5 for One Days
Use the CODE: CAW15 for Multi-Days
Cruises
· Yankee Trails Gift Cards
· Onboard Credits
· Specialty Dining
· Beverage Packages
· Free Cruise Express
Other prizes & contests will be announced throughout the week! Visit our social media pages, Facebook & Instagram for more details!
P.S Come to our office in Rensselaer, NY and ask for your FREE tickets to the Yankee Trails Night at the Tri-City ValleyCats game on Friday, July 22nd!
*New Bookings Only.