Judy's Journeys
Judy's Journeys
Yankee Trails is excited to offer "Judy's Journeys": exciting one-of-a-kind tour packages guided by Judy!
Judy Kindlon has been a Tour Guide and Coordinator with Yankee Trails for over 20 years. She and her husband loved to travel, and those experiences have made her our "Go To Gal" for so many of our tours. With her warm and welcoming smile, Judy never fails to deliver a tour that is a trip to remember.
Bus Trips
St. Pete Beach, Florida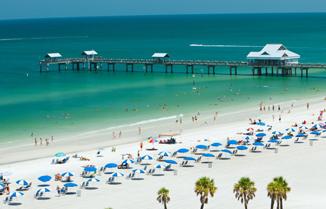 February 22 - March 10, 2019
This waterfront escape is a perfect winter getaway with so much to explore! This tour will feature optional excursions and meals so your vacation can be as quiet or as busy as you desire. Options include the Strawberry Festival, the Tampa Aquarium, a River Safari and much more! Whether you're having some down time on one of America's Best Beaches or enjoying our optional excursions, you're in for some major fun in the sun!
From $2289 pp/double | Book Now »
Air Trips
CHIC Punta Cana
March 23-20, 2019
Unwind at the CHIC by Royalton All-Inclusive, Adults Only resort in Punta Cana, Dominican Republic! Sip premium cocktails and savor masterfully prepared food with friends both old and new, in an elegant yet relaxes resort ambiance. Lounge in private cabanas, dip into the Mermaid Pool, and savor culinary creations. Package includes a luxury swim-out room with butler service!
From $2999pp/double | More Info »
Sunny Portugal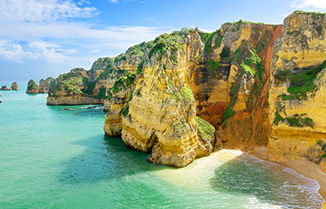 September 10 - 19, 2019
Explore sunny Portugal, with its miles of dramatic shoreline and legacy of global discovery. Discover Lisbon, stay in Cascais, step inside a medieval walled city with Roman ruins in Evora. Travel to Portugal's scenic "Silver Coast," dotted with charming villages and castles. Enjoy a sense of country life with an overnight stay in the heart of Alentejo's farms and vineyards. Explore the Algarve's soft sandy beaches and classic fishing villages.
From $3999pp/double | More Info »
Iceland's Magical Northern Lights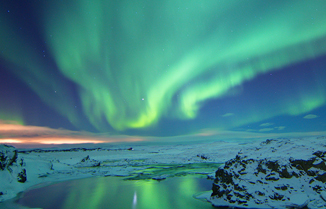 November 13 - 19, 2019
The "land of fire and ice" is a place of many wonders, including the rare opportunity to see the spectacular northern lights. We'll travel to the "Golden Circle" and see the spectacular Gullfoss waterfall. Walk on a black volcanic sand beach. Relax in the natural geothermal pool, the Blue Lagoon. Spend the evenings gazing at the night sky in search of the elusive and dazzling northern lights.
From $3899pp/double | More Info »
Cruises
Viking River Cruise - Rhine Getaway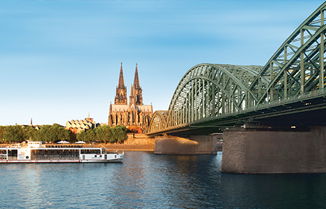 September 30 - October 10, 2019
Ports of Call include: Kinderdijk, The Netherlands; Cologne, Koblenz, Heidelberg, Germany; Strasburg, France' Breisach, Germany; Basel, Switzerland
Package Includes: All taxes, fees, round-trip airfare, and 2 night hotel stay in Amsterdam
Please Call For Pricing/Availability | Learn More »
---
All Judy's Journey packages subject to availability. All itineraries subject to change. Yankee Trails reserves the right to substitute Judy with alternate Program Director if necessary, without notice.