Judy's Journeys
Judy's Journeys
Yankee Trails is excited to offer "Judy's Journeys": exciting one-of-a-kind tour packages guided by Judy!
Judy Kindlon has been a Tour Guide and Coordinator with Yankee Trails for over 20 years. She and her husband loved to travel, and those experiences have made her our "Go To Gal" for so many of our tours. With her warm and welcoming smile, Judy never fails to deliver a tour that is a trip to remember.
---
Bus Trips
Charleston, Savannah & Jekyll Island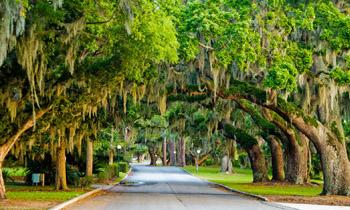 April 6-13, 2019
Come on down to South Carolina's Low Country and let Charleston's rich past become a part of your own. Savannah is where you'll find amazing architecture, spooky cemeteries and rich history—along with global sophistication, funky nightlife and fabulous food. Experience Jekyll Island, GA, best known for its Jekyll Island Club era, when it served as the exclusive retreat for America's first millionaires.
From $1669 pp/double | Book Now »
Myrtle Beach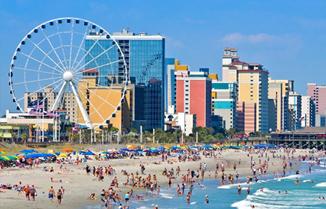 April 26 - May 3, 2019
The Myrtle Beach area has grown to be one of America's leading family vacation spots as it offers a variety of amusements to satisfy the young and the young at heart. It not only offers warm sunshine and a chance to relax, but it also offers dazzling world class entertainment as it is known as the "Entertainment Capital of the East Coast". We will delight in fabulous entertainment while we are there including The Alabama Theatre, Carolina Opry, and Legends in Concert.
From $1299 pp/double | Book Now »
A Kentucky and Appalachian Spring Journey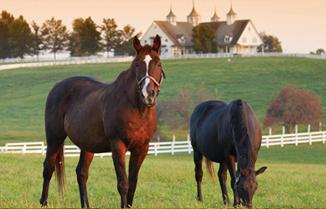 May 13-20, 2019
May is the month for welcoming Spring and we have chosen the "Bluegrass State" to celebrate this beautiful time of year! In Kentucky, we'll visit the Ark Encounter where Noah's Ark comes to life. Then it's time for "Bluegrass Country" aptly nicknamed for the Louisville and Lexington regions. We are doing Kentucky spirits, horses, "hooch", history and more on this fun tour!
From $1869 pp/double | Book Now »
The Smokies and Tales of Tennessee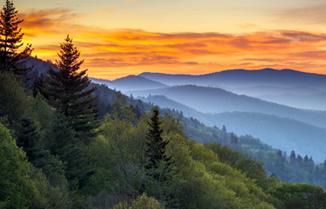 June 17-24, 2019
The lure of the Great Smoky Mountains, stories of our past as well as present day adventures are waiting for you as we travel to Tennessee, Cherokee, North Carolina, West Virginia and Maryland. Ridge upon ridge of forest with layers of mist beckon us as we travel to Pigeon Forge and Gatlinburg where the scenery is totally breathtaking!
From $1799 pp/double | Book Now »
Calgary Stampede and the Canadian Rockies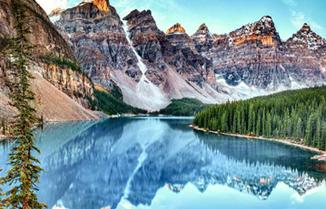 July 4-9, 2019
Join us as we travel to one of the most beautiful places on earth, The Canadian Rockies and "The Greatest Show on Earth", The Calgary Stampede! We will take in the Opening Parade from our Bleacher seats, the afternoon Rodeo Show, the star studded Evening Show and concluding fireworks. Our visit to Banff, Alberta includes a stop to meet the Yamnuska Wolfdogs, step-on guides in Calgary, Banff, Lake Louise and the Columbia Icefields, spectacular rides on the Banff Gondola and the Ice Explorer at the Athabasca Glacier and much more.
From $2999 pp/double | Book Now »
Idyllic Bar Harbor, Maine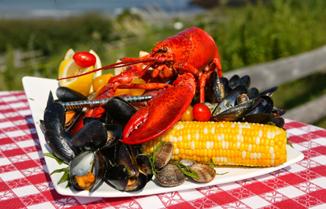 July 14-18, 2019
Adventure, romance, the rock-bound coast and soaring granite cliffs – there is a special mystique to Bar Harbor. Surrounded by Acadia National Park and located at the edge of the sea, Bar Harbor has welcomed visitors for over a hundred years, and now they welcome us, too.
From $1339 pp/double | Book Now »
Canadian Maritimes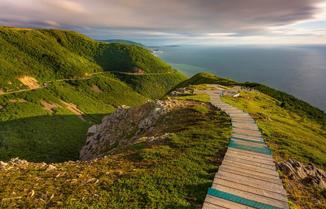 August 18-28, 2019
Canada's Maritime Provinces offer the most amazing scenery, sandy beaches, majestic mountains, rustic fishing villages, rocky coves and remote lighthouses. On this tour we'll visit Maine, St. Andrew's By-The-Sea, New Brunswick, and Halifax, Nova Scotia. See the historic Citadel, charming Peggy's Cove, and so much more.
From $2839 pp/double | Book Now »
Nashville Country Christmas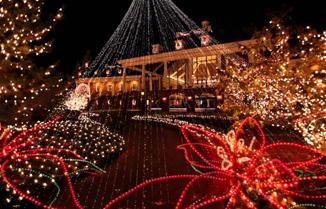 December 7-13, 2019
On this tour, we'll stay at the beautiful Gaylord Opryland Resort and visit the Country Music Hall of Fame, both decorated for the Christmas Holiday. Get in the spirit of the season as you discover the unique and festive décor around every bend. Join us on this exciting journey to Nashville, TN for a Country Christmas!
From $1959 pp/double | Book Now »
---
Air Trips
CHIC Punta Cana
March 23-20, 2019
Unwind at the CHIC by Royalton All-Inclusive, Adults Only resort in Punta Cana, Dominican Republic! Sip premium cocktails and savor masterfully prepared food with friends both old and new, in an elegant yet relaxes resort ambiance. Lounge in private cabanas, dip into the Mermaid Pool, and savor culinary creations. Package includes a luxury swim-out room with butler service!
From $2999pp/double | More Info »
Sunny Portugal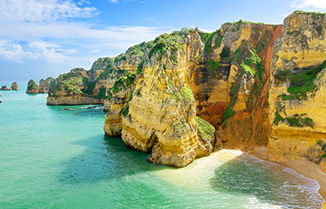 September 10 - 19, 2019
Explore sunny Portugal, with its miles of dramatic shoreline and legacy of global discovery. Discover Lisbon, stay in Cascais, step inside a medieval walled city with Roman ruins in Evora. Travel to Portugal's scenic "Silver Coast," dotted with charming villages and castles. Enjoy a sense of country life with an overnight stay in the heart of Alentejo's farms and vineyards. Explore the Algarve's soft sandy beaches and classic fishing villages.
From $3999pp/double | More Info »
Iceland's Magical Northern Lights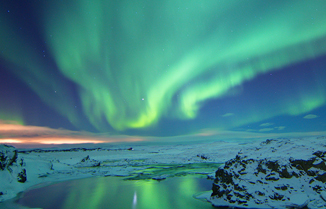 November 13 - 19, 2019
The "land of fire and ice" is a place of many wonders, including the rare opportunity to see the spectacular northern lights. We'll travel to the "Golden Circle" and see the spectacular Gullfoss waterfall. Walk on a black volcanic sand beach. Relax in the natural geothermal pool, the Blue Lagoon. Spend the evenings gazing at the night sky in search of the elusive and dazzling northern lights.
From $3899pp/double | More Info »
From The Outback to the Glaciers
March 16 - April 5, 2020
Explore the diverse wonders of the lands Down Under. Delve into the colorful world of the Great Barrier Reef. Enjoy a guided tour of the Sydney Opera House. Meet Australia's famous wildlife up close. Explore the snow-capped peaks, vistas, gorges and waterfalls of New Zealand's Southern Alps. Experience the Franz Josef Glacier and the majestic Mt. Cook region, and much more.
From $9099pp/double | More Info »
---
Cruises
Viking River Cruise - Rhine Getaway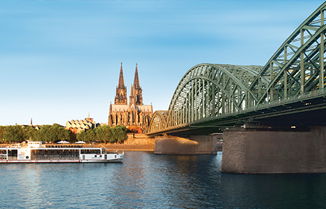 September 30 - October 10, 2019
Ports of Call include: Kinderdijk, The Netherlands; Cologne, Koblenz, Heidelberg, Germany; Strasburg, France' Breisach, Germany; Basel, Switzerland
Package Includes: All taxes, fees, round-trip airfare, and 2 night hotel stay in Amsterdam
Please Call For Pricing/Availability | Learn More »
---
All Judy's Journey packages subject to availability. All itineraries subject to change. Yankee Trails reserves the right to substitute Judy with alternate Program Director if necessary, without notice.