Special Events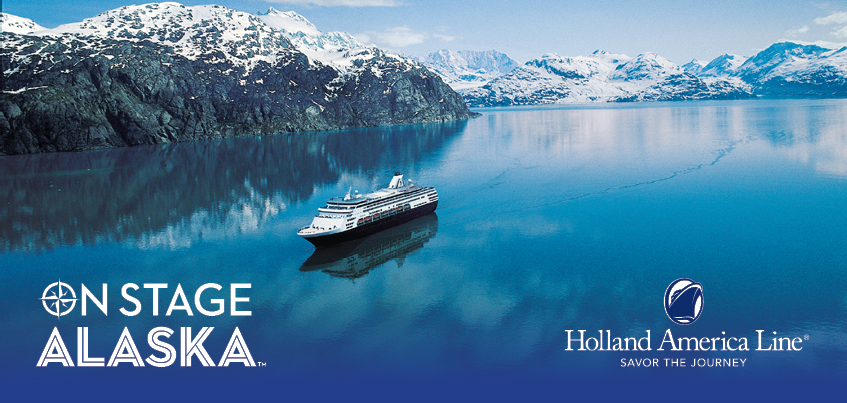 You are invited to Holland America Line OnStage Alaska Presentation!
January 16, 2020 at 6:00pm
Comfort Inn & Suites | 99 Miller Rd, Castleton NY
Join Yankee Trails and Holland America as we show you all there is to offer with OnStage Alaska: a presentation designed to showcase both Alaska Cruises and Land+Sea Journey programs by Holland America. Learn all about the magnificent adventure you will have on an Alaska vacation!
Live presenters are Alaska and Yukon experts who have "been there and done that" - They love to answer any questions you have and their excitement is incredibly contagious. On Stage AlaskaTM is one of the longest-running and most successful marketing initiatives in the cruise industry. For more than 37 years, Holland America Line has brought passion for the Great Land to the doorsteps of customers by combining exciting personal presentations with unbeatable booking incentives.
You will not be disappointed as you experience a small taste of the Alaskan culture, leaving you craving so much more. Learn more about this appetite for traveling to Alaska that people just can't get enough of. RSVP today!
Travel Night Includes:
Informational Presentation by Holland America Line
Q&A with OnStage Alaska Presenters & Yankee Trails Agents
Light Refreshments