Judy's Journeys
Judy's Journeys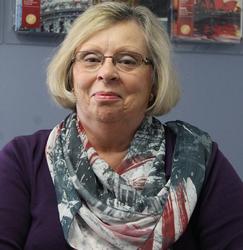 Yankee Trails is excited to introduce Judy's Journeys: exciting one-of-a-kind tour packages escorted by Judy!
Judy Kindlon has been a Tour Escort and Coordinator with Yankee Trails for over 20 years. She and her husband loved to travel, and those experiences have made her our "Go To Gal" for so many of our tours. With her warm and welcoming smile, Judy never fails to deliver a tour that is a trip to remember.
Bus Trips
Idyllic Bar Harbor, Maine
July 9-13, 2017
Welcome to Bar Harbor, Maine; one of the best places to visit in Maine & New England! Adventure, romance, the rock-bound coast and soaring granite cliffs–there is a special mystique to Bar Harbor. Surrounded by Acadia National Park and located at the edge of the sea, Bar Harbor has welcomed visitors for over a hundred years..
from $1149pp/double
A Journey to the Pacific Northwest
July 27 - August 12, 2017
Non-stop flight JFK to Portland,tour of Portland, luncheon river cruise, dune buggy tour, Crater National Park and trolley tour, Columbia River Highway, Spokane tour, Glacier National Park and Red Jammers,Theodore Roosevelt National Park, Chateau De Mores, A Salute to Theodore Roosevelt, Medora: The Musical, and more!
from $4899pp/double
Canadian Maritimes
September 5-14, 2017
Take a ferry to Yarmouth, NS, see Anne & Gilbert: The Musical, Anne of Green Gables House and Museum with carriage ride, Prince Edward Island Preserve Company, tour of the Cabot Trail, Halifax city tour, Peggy's Cove, Gran Pre National Historic Site, Hopewell Rocks, tour of Portland, ME, Cadillac Mountain, whale watch
from $2150pp/double
Washington DC: An American Experience
October 7- 9, 2017
Washington, D.C. is more than just the nation's capital; it's home to more than 150 embassies, chancelleries, and diplomatic residences where colors, cultures and languages come together to create a unique, friendly, and diverse atmosphere. Today, Washington is a diverse showcase of all that is best about America.
from $559pp/double
Haunted Charleston & Savannah
October 21-27, 2017
See the spooky side of the elegant old South. A city with a tumultuous past that spans over 300 years, Charleston,SC is haunted by the restless spirits of its former residents. Savannah, the "Hostess City" has carried dark secrets since its beginnings. This along with it's tragic history, makes it one of America's most haunted cities.
from $1419pp/double
Christmas in Newport
November 26-27, 2017
Newport recalls its Colonial and Victorian days with its month-long Christmas celebration, "Christmas in Newport." Be dazzled you as you tour three magnificent mansions decked out in Yuletide finery. The Breakers, The Marble House and The Elms are filled with thousands of poinsettias, fresh flowers, evergreens and wreaths.
from $275pp/double
Hotel & Air Trips
Iceland's Northern Lights
November 4 - 10, 2017
The "land of fire and ice" is a place of many wonders. Take a spectacular evening northern lights cruise,spend time at Thingvellir National Park and more.
from $3299pp/double
Spectacular South Africa
March 15 - 28, 2018
Discover South Africa's cosmopolitan cities, expansive desert, magnificent wildlife and fertile wine country combined with a harmonious mix of cultures.
from $4699pp/double
The Royal Playa del Carmen
All Inclusive Resort (Adults Only)
April 28 - May 5, 2018
This trip includes round trip flights from NYC, Yankee Trails Motorcoach to and from NYC Airport, 7 Night All-inclusive resort stay in a Royal Junior Suite ocean view room, all meals, drinks, alcohol and nightly entertainment at resort, with day excursions to Tulum, Cancun, on a catamaran cruise, and to swim with dolphins.
from $2899pp/double
Cruises
10 Night Sandy Shores - Cuba
January 3-13, 2017
Cruise on the Oceania Sirena to Cuba on this tour escorted by Judy. Ports of Call include: Havana Cuba, Cienfuegos Cuba, Santiago de Cuba, Punta Cana Dominican Republic & Nassau Bahamas.
from $3499pp
All Judy's Journey packages subject to availability. All itineraries subject to change. Yankee Trails reserves the right to substitute Judy with alternate Program Director if necessary, without notice.